Finding love later in life
---
Love is love no matter who you find it with and no matter how late in life it is ……. it is never too late to find love.
Men and women all over the world are fortunate to find love later in life and they want to show their commitment to each other by getting married.
Couples who have been together for many years but have not previously felt the need to get married, or have been unlucky in love and have been divorced, sadly widowed or for some reason have just not found 'the one' until later in life.
Why should anyone's age or previous marital status matter? If you are lucky enough to find love for the first, second, third or fourth time in your life, then you are the lucky ones, so why not celebrate it with a wedding surrounded by your loved ones, friends and family ….
I love shooting weddings of couples who have found love or the wish to marry later in life, seeing the love in couple's eyes and the delight of their families and friends sharing their special day.
Many older couples that I have photographed seem to have had different priorities than younger couples.
Younger couples seem to want every detail captured from the minute they wake up until the end of the day with very few formal photos and the emphasis on candid imagery.
Whereas more mature couples have a different perspective. They typically don't want photographs of the make-up artist putting their make up on, or their dress hanging up etc., to them these are the less important parts of the day.
More mature couples seem to appreciate as one becomes older, that time spent with family and friends becomes more precious as everyday life generally consumes an increasing percentage of your time. Consequently, a wedding is a lovely opportunity to dress-up in your glad rags and share some special time with those that you may not have seen or spent with over recent years.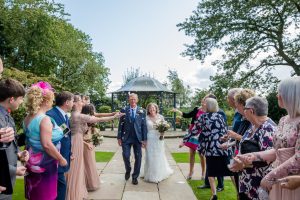 On many occasions couples will have children and maybe even grandchildren, so more photographs of people in their own little families, photographs of couples and photographs of groups of friends enjoying a drink together seem to be the order of the day.
Such an occasion also provides a wonderful opportunity for the time spent with loved ones and special friends to be captured in photographs to look back upon by you both when you are able to steal time after the special day.
I have created the Simplicity Collection specifically for these special wedding days, which provides a more limited period of coverage of your day, whilst aimed at capturing the most important and special moments. The package provides 2-3 hours of coverage, usually from shortly before the ceremony up to the point of the wedding breakfast commencing with the images provided via a digital download so you images can be kept and viewed.
For an additional fee an individually designed wedding album containing a selection of your favourite photos from the day can also be included if required.
Got a question? Let's chat!
If you have any questions or would like to check availability, please send me a message, or give me a call on 07958 158 100.
Testimonials
Here are just some of the lovely things my couples have said about me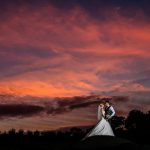 "We have recently chosen our album and WOW!! Thank you so much Kim for capturing the most amazing collection of photographs we could ever have wished for! You not only captured our every emotion, but you have also captured every single moment of our magical day."
"Throughout our day Kim played many different roles; she seamlessly organised people into positions for the group photos we wanted, played master of ceremonies when required and continuously perfected dresses, suits and hair for all of the bridal party to ensure they looked their best for their photos, I don't know what I would have done without her ."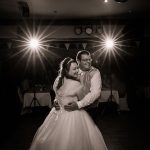 "We can't recommend Kim highly enough, so talented… we made the right choice when we booked her for our wedding."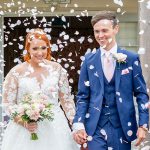 "We could not be happier with all the beautiful memories that were captured. Kim went above and beyond for us and ensured that we got some extra special outstanding shots."
"Kim was absolutely amazing on our wedding day. She captured all the beautiful moments perfectly and it was a pleasure to have her alongside us on our wedding day. She has such a warm personality and made us feel so relaxed throughout the day."