About Kim Shaw
Hi! I'm Kim, thank you for taking the time to visit my wedding photography website.
For the last 15 years I have been a wedding photographer covering Shropshire, Cheshire and Staffordshire, but I also travel and have covered weddings from Cornwall to Northumberland!
Being based on the border of the three beautiful counties of Cheshire, Shropshire and Staffordshire, I am extremely lucky to have a fantastic selection of beautiful wedding venues nearby that I photograph at regularly. My style is relaxed, simple and elegant, which gives a timeless feel to my photographs.
Kim Shaw Photography' was born from my longstanding love for capturing a particular moment so it can be kept forever. From my early teens, you would find me with a camera in my hands at family events, days out with friends and holidays – some of these photos I still cherish to this day!
Things were very different in those days, I used to take photos on a little pocket instamatic film camera, then progressing to a 35mm manual film camera.
For many of my formative years, along with a group of friends I used to spend pretty much every weekend from April to October camping on a beautiful beach in Cornwall. During these weekends I would take many photographs and on a Monday I would take the film(s) to the chemist to be developed and have an excited wait until I could collect the developed photos on a Friday.
Each Friday night we would all sit around the campfire on the beach and laugh whilst looking through the photographs I had taken the previous weekend, looking back at the photographs now they make me appreciate that they were such special times. I used to spend a small fortune on developing back then but still don't regret a penny of it as it gave me those moments back to keep forever.
After working in administration for a few years my passion for photography had never left me, so I decided to go to college part time to study photography where I passed all my exams with flying colours. I then gave up my lucrative administration job and went to work for the minimum wage for an established photographer, where I learnt the art of wedding photography. Because of these decisions I am now lucky enough to be a qualified, experienced, full time principal photographer with my own wedding photography business.
After trying different types of photography, commercial, weddings, portraits, lifestyle, children, pets and newborns, I decided that weddings was where my heart truly was, so I decided to concentrate on wedding photography and became a wedding photography specialist.
Now 15 years later, I have a wealth of experience in photographing couples' wedding days and providing them with a high level of customer service as well as great images, quality wedding albums and products. Over the years many of the couples have become friends and we still keep in touch which is really lovely.
Kim Shaw Photography
Award winning natural wedding photographer
Kim Shaw is a trusted photographer for Rookery Hall, Slater's Country Inn Somerford Hall, The Three Horseshoes, Goldstone Hall and many other venues across Cheshire, Staffordshire, and Shropshire.
Photography with feeling
Capturing your precious moments for eternity
If you're currently looking for a wedding photographer and you have loved what you've seen on my portfolio, then please get in touch so I can check if I'm available for your wedding date for you and have a chat about your day.
Testimonials
Here are just some of the lovely things my couples have said about me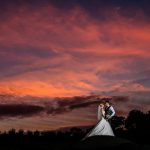 "We have recently chosen our album and WOW!! Thank you so much Kim for capturing the most amazing collection of photographs we could ever have wished for! You not only captured our every emotion, but you have also captured every single moment of our magical day."
"Throughout our day Kim played many different roles; she seamlessly organised people into positions for the group photos we wanted, played master of ceremonies when required and continuously perfected dresses, suits and hair for all of the bridal party to ensure they looked their best for their photos, I don't know what I would have done without her ."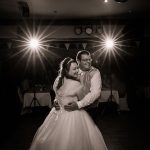 "We can't recommend Kim highly enough, so talented… we made the right choice when we booked her for our wedding."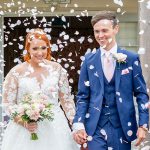 "We could not be happier with all the beautiful memories that were captured. Kim went above and beyond for us and ensured that we got some extra special outstanding shots."
"Kim was absolutely amazing on our wedding day. She captured all the beautiful moments perfectly and it was a pleasure to have her alongside us on our wedding day. She has such a warm personality and made us feel so relaxed throughout the day."
Got a question? Let's chat!
Head over to our contact page and send me a message, or give me a call on 07958 158 100.