Relaxed, Natural yet Contemporary Cheshire Wedding Photography by Kim Shaw
Hi, there! I'm Kim, an award winning natural wedding photographer in Cheshire,
covering 
Staffordshire
, 
Shropshire
, 
Wolverhampton
, 
Shrewsbury
, 
Crewe
, 
Wrexham
 and beyond.
When you click on some photographers website one of the first thing they say is 'I am not your typical wedding photographer' and they go on to tell you why they are different!   Not me!   I won't be the centre of attention so people can see me and hear me all day (although they will be able to when it comes to the group shots)!  I don't dress in a 'way out' or 'eclectic' fashion that attracts attention, for me the day belongs to you, it is your day and the focus should be on you.  You just see me when you need to and I blend into the crowd when you don't.
I am a calm, friendly and relaxed person and I pride myself on being an approachable wedding photographer and my couples always seem appreciative of this as it enables them to feel comfortable in my company.  My wedding photography style is relaxed and natural with a contemporary feel with the resulting images being clear, colourful and bright.
Photography with feeling
Having many years experience of shooting weddings my approach is professional without being stuffy or boring, I love nothing more than to get into the spirit of your day so I can reflect your personality in the shots that I take.
I provide a range of images from your big day. Specific shots you want me to capture, natural photos from afar and of course those beautiful couples portraits, I will capture an array of photos that shows how your day unfolds as I see it.
Kim Shaw Photography
Award winning natural wedding photographer
Kim Shaw is a trusted photographer for Rookery Hall, Slater's Country Inn Somerford Hall, The Three Horseshoes, Goldstone Hall and many other venues across Cheshire, Staffordshire, and Shropshire.
Photography with feeling
Capturing your precious moments for eternity
If you're currently looking for a wedding photographer and you have loved what you've seen on my portfolio, then please get in touch so I can check if I'm available for your wedding date for you and have a chat about your day.
Testimonials
Here are just some of the lovely things my couples have said about me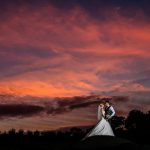 "We have recently chosen our album and WOW!! Thank you so much Kim for capturing the most amazing collection of photographs we could ever have wished for! You not only captured our every emotion, but you have also captured every single moment of our magical day."
"Throughout our day Kim played many different roles; she seamlessly organised people into positions for the group photos we wanted, played master of ceremonies when required and continuously perfected dresses, suits and hair for all of the bridal party to ensure they looked their best for their photos, I don't know what I would have done without her ."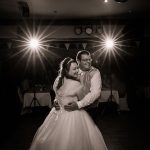 "We can't recommend Kim highly enough, so talented… we made the right choice when we booked her for our wedding."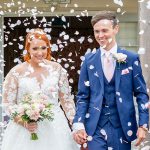 "We could not be happier with all the beautiful memories that were captured. Kim went above and beyond for us and ensured that we got some extra special outstanding shots."
"Kim was absolutely amazing on our wedding day. She captured all the beautiful moments perfectly and it was a pleasure to have her alongside us on our wedding day. She has such a warm personality and made us feel so relaxed throughout the day."
Got a question? Let's chat!
Head over to our contact page and send me a message, or give me a call on 07958 158 100.